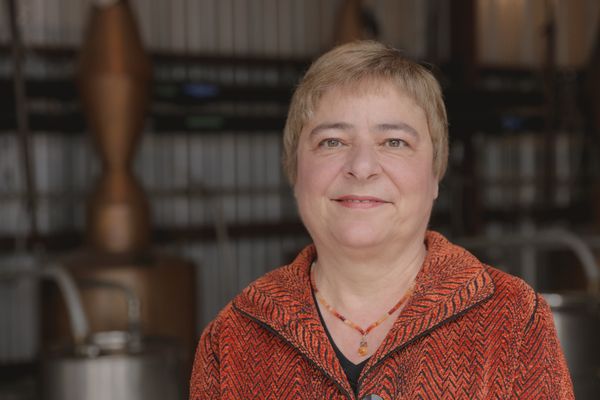 Once upon a time a South Texas farm girl graduated from college and got a job far from home, in England. As the natives there do, she vacationed in sunny Italy as frequently as possible. While there, she fell in love with the exquisite Italian liqueur, Limoncello. Being a can-do country girl, once back home in Texas, she began making Limoncello for friends and more than one suggested she make a business of it. On the advice of a wise man in the spirits industry, she first brought an arancello (or orange liqueur) to market, as Texas is not only God's country but margarita country as well. Paula's Texas Orange was launched in 2005, and Paula's Texas Lemon in 2006. Paula Angerstein became the first woman and second person ever to be licensed to distill spirits in the state of Texas.
Chris Roberts came on board as Production Manager in 2005. Paula's liqueurs are made with fresh oranges, grapefruits, and lemons which vary seasonally, so Chris' experience as a chef and his trained palate are invaluable, as it gives him the ability to make adjustments to ensure consistency in each batch of Paula's. His experience owning his own restaurant and time serving in the US Navy has given him the skills needed to do everything from making great liqueurs to meeting with Paula's fans.
In 2013 Gary and Dee Kelleher joined Paula and Chris as managing partners in the business. Gary and Dee met back in the seventies - she was hired as a cocktail waitress at a bar in Austin that Gary was managing. In 2006, after many happy years in the bar and restaurant business, Gary and his brother, Kevin, co-founded Dripping Springs Texas Vodka.
In May of 2016, Paula's Texas Grapefruit Liqueur, made exclusively with Ruby Reds grown in the Rio Grande Valley of Texas, came to market.
Paula's Texas Orange, Lemon, and Grapefruit Liqueurs, made from fresh fruit and pure cane sugar, are all-natural and gluten-free. Paula's Texas Orange is 80 proof and makes the world's finest Margarita. Its bright Orange flavor is also delicious in classic cocktails and mixed with sparkling water.
Paula's Texas Lemon makes the world's best Lemon Drop Martini and is also great served chilled as a shot as well as being a versatile cocktail ingredient. Paula's Texas Lemon is 60 proof.
Paula's Texas Grapefruit Liqueur makes an incredible Paloma and mixes well with many different spirits and sparkling wines. Paula's Texas Grapefruit is 54 proof.
Paula's Texas Spirits can be found at liquor stores, bars, and restaurants throughout Texas, Louisiana, and Tennessee. Both Paula's Orange and Lemon can be purchased in 750 mL and 50 mL sized bottles. Paula's Grapefruit can be found in 750 mL bottles.
In 2018, Paula's Texas Spirits became part of the Dripping Springs Distilling portfolio.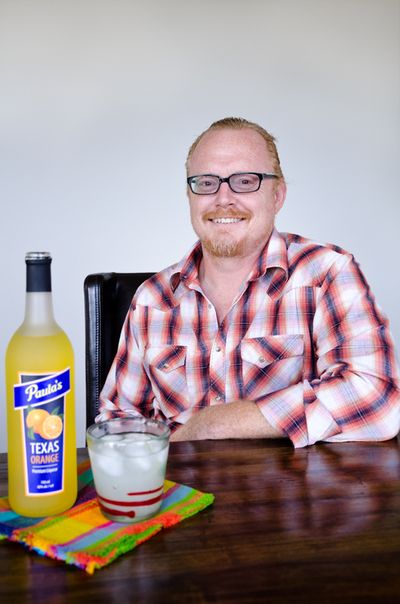 Chris